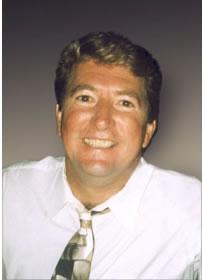 Morgan Singel
Founder/CEO/Coach
m.singel@kidsfirstsports.net
Tel: (630) 257-5438
Morgan is Founder/CEO/Coach of Kids First Sports Safety, Inc. (Kids First), and manages the Kids First operations, finances, and serves as President of Kids First board of directors. Morgan has a long history in the youth sports profession that began in (1986) as coordinator of fall youth football for the Naperville Park District. He received a BSBA degree from Valparaiso University (1980). He earned 5 college football varsity letters for his quarterback play at Elmhurst College and Valparaiso University. Morgan has coached over 22,000 kids; 3,000 adults in a variety of sports since (1982). Moreover, has earned certifications from NYSCA, ASAP, Red Cross. Also, teaches Kids First Certification to hired Coaches.
Morgan's business career includes an impressive 14 year stay in the telecommunication, data and internet sector, where he served as Founder and President of Direct Impact (1990). National Account Manager at Westinghouse Communications (1995), Hosting Solutions Executive at Broadwing (2000). His special interest included being Founder and President of the Mitzi Singel Foundation serving the needs of transplantation donors and recipients (1998).
Morgan spends most of his free time with his wife Diane, son Nathan, and dog Addison. His leisure activities include golf, travel, and going to sporting events. Morgan is an avid exerciser enjoying a run in the morning with his wife.
Staff:
VP of Operations: Diane Singel
VP of Finance: John Evanich
Director of Sales: Nathan Sorensen
Senior Manager: Eimear Kenny
Office Coordinator: Kathryn Newman
Web Site Director: Rupali Fuldeore

350+Kids First Certified Coaches